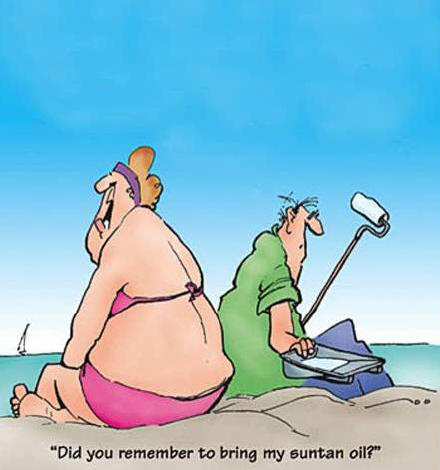 Many of us want to stave off getting old for as long as we possibly can. Even if we still look young on the outside, there are tell-tale signs the body insists on doing without our consent, when we get to that dreaded 'certain age.' If you answer b to most or all of the following, you are well on your way to getting old.

You experience flatulence:

(a) 1 – 6 times a day, but I manage to keep them well hidden and pretend it's someone else.
(b) 7 - 14 times a day, they just pop out when I laugh, sneeze, or bend over.
(c) 15 – 20 times a day and I don't care who's around.


Pain

(a) I am not in any pain, the alcohol hasn't worn off yet.
(b) I have a pain that moves around in different places on my body every day.
(c) I can predict the weather from my pains.


Sight

(a) I have 20/20 vision, but I don't read much.
(b) I'd have 20/20 vision if I squint hard enough.
(c) Visions? When? Who had them? Stay away from the light! They only want you dead so they can spend your cash.